WELCOME TO DIVERSITY MEDIA
IRELAND & UK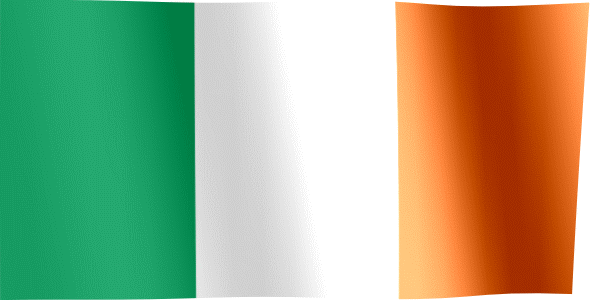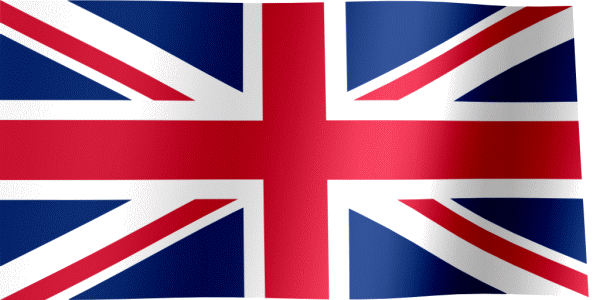 BUILDING COMMUNITY - BRIDGING THE GAP IN BALACK, ASIAN, AND ETHNIC MINORITY AUDIENCES
Welcome to Diversity TV (Ireland) website.
Terms of Use
Terms & Conditions
Welcome to DIVERSITY TV website. If you continue to browse and use this website, you are agreeing to comply with and be bound by the following terms and conditions of use, which together with our privacy policy govern DIVERSITY TV/RADIO relationship with you in relation to this website. If you disagree with any part of these terms and conditions, please do not use our website.
The term DIVERSITY TV/RADIO'' or 'us' or 'we' refers to the owner of the website whose registered office is in Dublin 15, Republic of Ireland. The term 'you' refers to the user or viewer of our website.
The use of this website is subject to the following terms of use:
The content of the pages of this website is for your general information and use only. It is subject to change without notice. Neither we nor any third parties provide any warranty or guarantee as to the accuracy, timeliness, performance, completeness or suitability of the information and materials found or offered on this website for any particular purpose. You acknowledge that such information and materials may contain inaccuracies or errors and we expressly exclude liability for any such inaccuracies or errors to the fullest extent permitted by law.
​
Your use of any information or materials on this website is entirely at your own risk, for which we shall not be liable. It shall be your own responsibility to ensure that any products, services or information available through this website meet your specific requirements.
This website contains material which is either owned by or licensed to us. This material includes, but is not limited to, the design, layout, look, appearance and graphics. Reproduction is prohibited other than in accordance with the copyright notice, which forms part of these terms and conditions.
All trade marks reproduced in this website which are not the property of, or licensed to, the operator are acknowledged on the website.
​
Unauthorised use of this website may give rise to a claim for damages and/or be a criminal offence.
From time to time this website may also include links to other websites. These links are provided for your convenience to provide further information.
They do not signify that we endorse the website(s). We have no responsibility for the content of the linked website(s).
Your use of this website and any dispute arising out of such use of the website is subject to the laws of the Republic of Ireland, England, Northern Ireland, Scotland and Wales.
Links to other websites
Our website may contain links to other websites of interest. However, once you have used these links to leave our site, you should note that we do not have any control over that other website. Therefore, we cannot be responsible for the protection and privacy of any information which you provide whilst visiting such sites and such sites are not governed by this privacy statement. You should exercise caution and look at the privacy statement applicable to the website in question.
Controlling your personal information
You may choose to restrict the collection or use of your personal information in the following ways:
Whenever you are asked to fill in a form on the website, you can always use the box to indicate that you do not want the information to be used by anybody for direct marketing purposes.

If you have previously agreed to us using your personal information for direct marketing purposes, you may change your mind at any time by writing to or emailing us at diversitymediaireland@gmail.com

We will not sell, distribute or lease your personal information to third parties unless we have your permission or are required by law to do so. We may use your personal information to send you promotional information about third parties which we think you may find interesting if you tell us that you wish this to happen.
If you believe that any information we are holding on you is incorrect or incomplete, please write to or email us as soon as possible at the above address. We will promptly correct any information found to be incorrect.
DISCLAIMER
Opinions stated by various contributors to DIVERSITY TV/RADIO and its programming are not to be considered as endorsed by DTV/RADIO. Visitors are urged to use their own discernment to draw their own conclusions.
All information, products, services and use of this website is for personal use only. DTV/RADIO does not confirm nor deny the validity or accuracy of the information contained within the website. Any services or products provided by DTV/RADIO and its Hosts/Presenters/Contributors should be used solely for entertainment and enjoyment.

We emphasise the importance of keeping an open mind and not construing the data, products and/or services as factual. The material offered on the website is intended to be strictly informational and is provided on an "as-is" basis. If DTV/RADIO has made any independent investigations to verify the information provided by you or any other third party it is solely for its own internal usage and DTV/RADIO makes no representations or warranties, express or implied, regarding the truth, accuracy or completeness of the information provided by such third parties.

DTV/RADIO WILL NOT BE LIABLE FOR ANY LOSS OR DAMAGE ARISING DIRECTLY OR INDIRECTLY (INCLUDING SPECIAL, INCIDENTAL OR CONSEQUENTIAL LOSS OR DAMAGE) FROM YOUR USE OF THIS WEBSITE HOWSOEVER ARISING, AND INCLUDING ANY LOSS, DAMAGE OR EXPENSE ARISING FROM BUT NOT LIMITED TO ANY DEFECT, ERROR, IMPERFECTION, FAULT, MISTAKE OR INACCURACY WITH THIS WEBSITE, ITS CONTENTS OR ASSOCIATED SERVICES OR DUE TO ANY UNAVAILABILITY OF THE WEBSITE OR ANY PART THEREOF OR ANY CONTENTS OR ASSOCIATED SERVICES.

Any hyperlinks from this website exist for information purposes and are for your convenience only. DTV/RADIO accepts no liability for any loss or damage arising directly or indirectly (including consequential loss) from the accuracy or otherwise of materials or information contained on the pages of such sites or loss arising directly or indirectly from defects with such sites. DTV/RADIO's inclusion of hyperlinks does not imply any endorsement of the material on such sites.

DIVERSITY TV/RADIO accepts no responsibility for advertisements or promotions appearing on this website. You deal with such advertisers or promoters on your own accord and on their terms.